*Due to Travis County moving to Stage 5 COVID-19 risk-based guidelines, this event is canceled.
January 14-16, 2022
Eagle Pass, TX
This is a special "encounter" or "encuentro" weekend for Gethsemane and San Lucas congregations to work side by side and expand our vision of ministry together. San Lucas is celebrating their 34 year history and Gethsemane has been a part of that ministry for over 25 of those years.
View the printed mission trip brochure.
All are "Called by Grace," to participate: youth, singles, couples, those with and without children, from the very young to the not so young. There is something for all levels of ability. Youth under 18 are asked to have a parent or guardian along for the weekend experience.
"Led by Faith, Welcoming All to Share God's Love" – This is a great opportunity to work, worship, eat, and share together with the community of San Lucas.
"God's Work. Our Hands" – Saturday we will be working along side members of San Lucas. We will find a way for your special skills to be put to use. Part of the group will do a modified Bible School experience in the afternoon with the children in the area. We will worship in Spanish Sunday morning. Be ready for some special fun this year!
For health and safety, please wear a mask when interacting with the community. Passports or birth certificates will NOT be needed as we will not be crossing the border as a group!
For any questions, speak to Pastor Susie or Dar Joy Krenek.
SCHEDULE
Friday arrival and check-in at hotel
Saturday breakfast at San Lucas
Saturday work projects will begin after breakfast
Sunday breakfast followed by worship
WHAT TO BRING
Flashlight
Snacks, games and goodies for sharing
Musical instruments
Tools
ACCOMODATIONS
We will be using the building and outdoor areas at Iglesia Luterana San Lucas for meals, VBS and other activities BUT will not be sleeping there. Please make your reservations at one of the motels close by. San Lucas is a congregation of the Evangelical Lutheran Church of America, Southwest Texas Synod, in Eagle Pass, Texas.
COST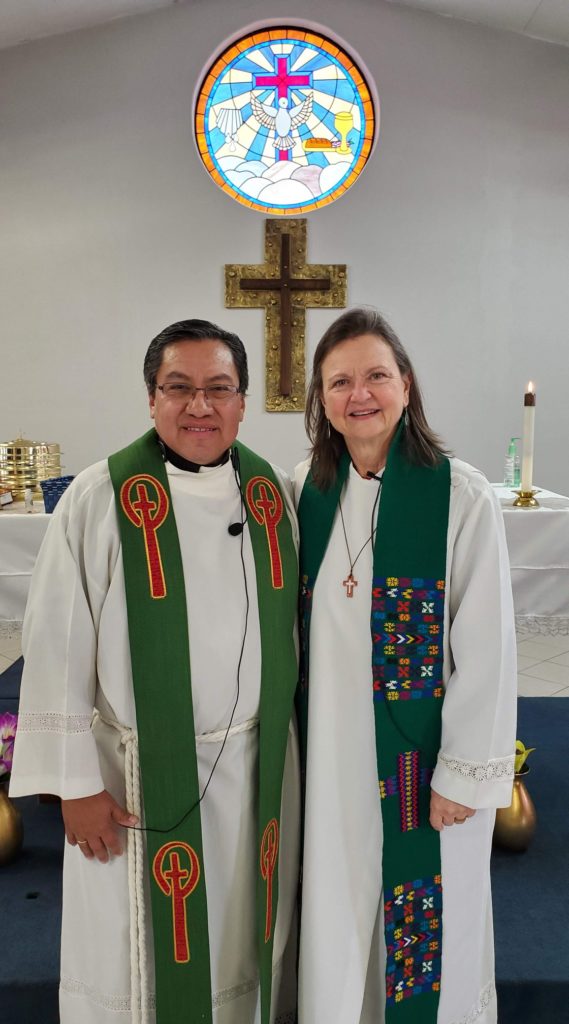 The cost listed below for the weekend includes supplies for the work we do, and 4 meals, Saturday breakfast through Sunday breakfast (travel meals are on your own).
Cash or Check Cost (add $5 per registration to pay online):
$50 per person, ages 13 and above;
$25 per person, ages 4-12 (3 & under are free!)
$125 suggested maximum per family.
*Please make checks payable to Gethsemane Lutheran.
Payment is due by Jan. 10th.
OTHER WAYS TO HELP
Special gifts may be given to help with overall costs and to purchase bulk food for the San Lucas food bank. All financial gifts are appreciated. Give online designating Border Missions.