FAIR TRADE/EQUAL EXCHANGE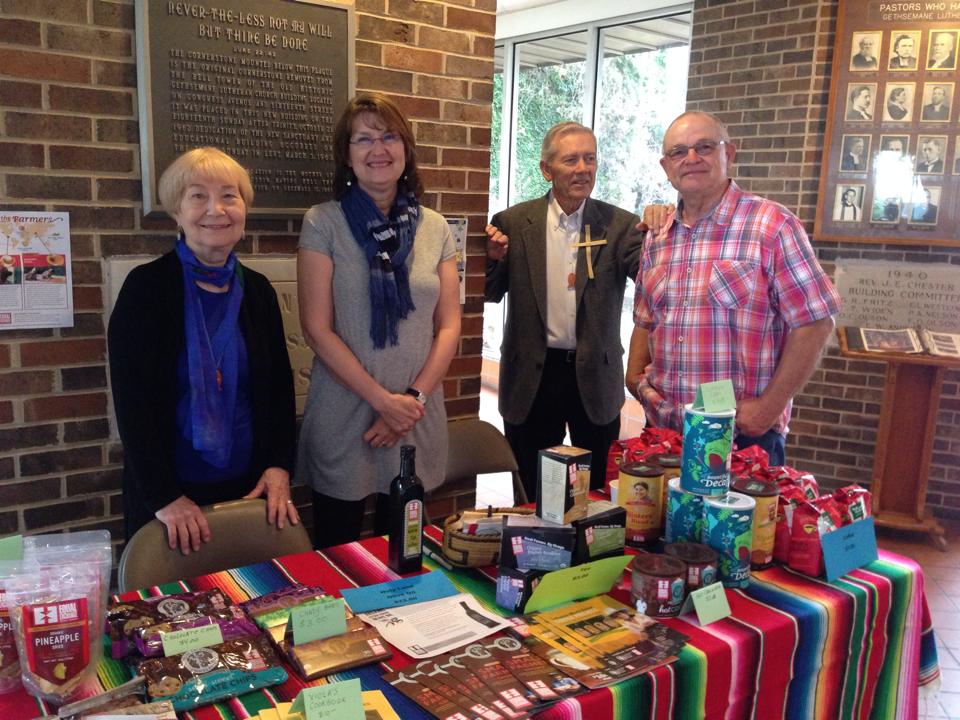 The Fair Trade/Equal Exchange ministry is an effort to bring awareness and support to small farm co-ops. Coffee, tea, chocolate, and fair traded craft items are sold at cost.  This process allows the small farmer or crafts maker to earn a fair price. No local profit is seen at our congregational level. Items are sold on the second Sunday of each month and other designated dates. Check  your newsletter or the Gethsemane Facebook page for reminders of sale dates.  The Fair Trade/Equal Exchange team is currently coordinated by John and Anne Walker, Gaylord and Judy Magnuson, and Mary Lou Newman. If you are interested in assisting with this ministry please talk with any of these members.
---
LUTHERAN WORLD RELIEF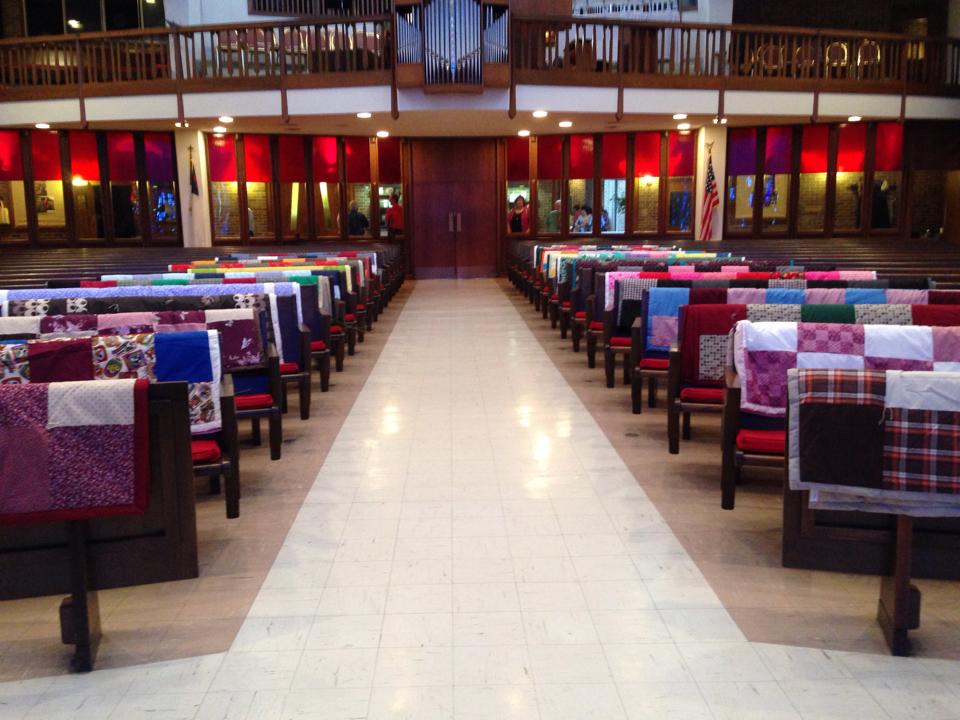 Lutheran World Relief Sunday and Presentation of the Quilts
Lutheran World Relief is a non-profit organization that works with local partners to provide lasting solutions to poverty, injustice and human suffering.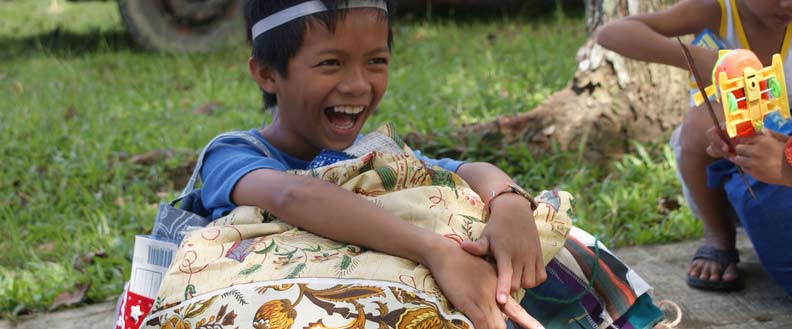 Mission Quilts
There is, indeed, a transforming moment when a Quilt passes from our hands into another's, and they embrace it.
– Kirk Betts, Former Chairman of the LWR Board of Directors, upon distributing LWR Quilts in Niger
When you make and send a Quilt, you are not only comforting someone you have never met, but providing an object that is useful in ways you probably never imagined.
The ultimate purpose of a Quilt is to provide warmth, an essential need for people in every climate, and LWR tries to ensure top standards in fabrics and filler accordingly.
In addition to being a cozy, clean new bed cover, it can be:
a baby carrier, tied around a mother's back;
a market display, spread on the ground and piled with vegetables;
a sack for transporting those goods to market;
a sunshade;
a shawl; and most importantly
a constant reminder that someone, far away, cares a lot.
---
PEACE NOT WALLS
Peace Not Walls is working to educate congregations on the struggles faced by all living in the Holy Land under military occupation. One thing we are doing locally is meeting once a month on the 24th of every month at 7pm to pray for those living under occupation and for a just Peace. We highlight a different topic about the Holy Land each month as well as an educational effort.
Most congregations of the Evangelical Lutheran Church in Jordan and the Holy Land don't have signs, but the Evangelical Lutheran Church of Hope- Ramallah does! This photo was taken in December 2013, when the Holy Land was covered in snow for over a week.
For more information and how you can get involved with Peace Not Walls, contact Tammie Danielsen.
---
POVERTY & JUSTICE TASK FORCE
The Synod's Poverty and Justice Task Force (PJTF) is advocating for the elimination of poverty in the ELCA Southwestern Texas Synod. The PJTF was created by the Synod in 2007 to create awareness and understanding of poverty, to influence public policy, and to promote self-sufficiency of communities. The PJTF has a member representative from each of the Synod's eight Conferences. To access educational and advocacy opportunities and other resources, visit the PJTF website – sign up on www.soulcafe.org and join the PJTF group. Also register for the February 15-17, 2015 Lutheran Legislative Event sponsored by the PJTF and hosted at Gethsemane. For more information, contact PJTF chair, Mary Lou Newman, or Gethsemane liaison to the PJTF, Glenda Holmstrom.
The 2015 Lutheran Legislative Event is an advocacy opportunity sponsored by the Poverty and Justice Task Force (PJTF) with program planned by Texas Impact. It will be held at Gethsemane on Sunday, February 15, 2015 starting at 4 pm and will conclude Tuesday morning, February 17 with legislative visits at the Capitol. Online registration will open in November on the Synod website (www.swtsynod.org). To access additional advocacy and educational opportunities and other resources, visit the PJTF website – sign up on soulcafe.org and join the PJTF group.
---
THAILAND MINISTRY
Sharing Thailand Ministry trip memories…..