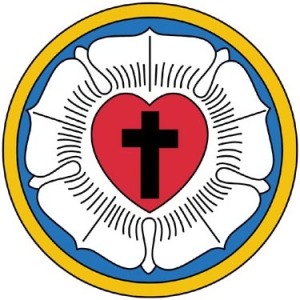 "CALLED BY GRACE, LED BY FAITH, WELCOMING ALL TO SHARE GOD'S LOVE"
Gethsemane Lutheran Church of Austin, Texas is a baptized community of faith and a congregational entity of the Evangelical Lutheran Church in America, Southwestern Texas Synod.
Gethsemane is an historic, alive church on the north side of Austin near the intersection of Interstate 35 and Highway 183. We are multigenerational and strive to be a community where faith and friendships are nurtured in a safe, accepting and affirming style of church life.
All are welcome here.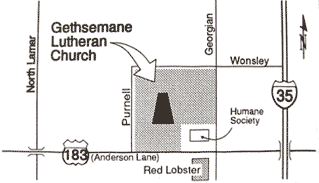 Grace and peace,
Pastor Karl Gronberg and Rev. Dr. Susan Schnelle
Gethsemane Lutheran
200 West Anderson Lane
(HWY 183 between IH-35 & Lamar) Austin, Texas 78752
512-836-8560
Like us on Facebook
https://www.facebook.com/gethsemaneaustin